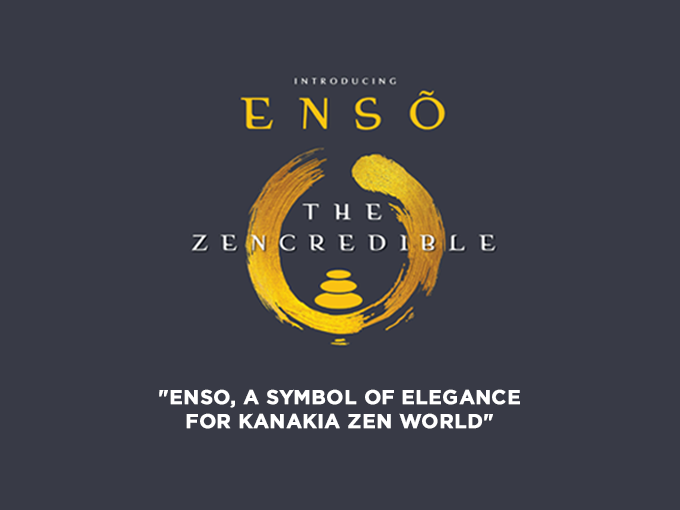 Enso, a symbol of elegance for Kanakia Zen World
Is the fast life that we are leading to in the twentieth century, taking a toll on you? Is it that you want to spend some time amid nature and relax, away from the hustle-bustle of the city?
What if you get a chance to live close to green open spaces? Landscapes that open up a sanctuary of peace and calmness at your doorstep? Kanakia Group's Zen World Project is just the right place to live. A residential property in Kanjurmarg that belongs to the Kanakia Group. Kanakia Zen World is constructed in collaboration with the Japanese master-architect Masafumi Sanada.
The project is located in Kanjurmarg. This suburb of Mumbai is accessible, affordable and has an appreciation potential. The accessibility to basic facilities such as schools, hospitals along with upmarket lifestyle spots makes it an attractive residential location.
Kanakia Zen World is one of those real estate projects in Kanjurmarg which provides premium 1-2 BHK flats in Mumbai. The project is equipped with amenities like landscaped zen themed garden, an onsen spa, swimming pool, indoor games, rock climbing wall and a meditation area. In a space crunched city like Mumbai, this project has outdoor facilities like a jogging track, half basketball court, skating rink and a cricket net.
The latest addition to the Zen World is the Enso building, a symbol of elegance for the Kanakia Zen World. A new building with a concept that has its origin in Zen Buddhism. The meaning of Enso is "circle". It also means "circle of togetherness". The concept behind the Enso circle is the imperfection and free flow that make it beautiful.
The traditional way of creating an Enso circle is through a single brushstroke, allowing fluidity that prevents the constant struggle of being perfect. The drawing of the brushstroke is a meditative practice as it helps let go of the stress and anxiety in one's mind.
Such are the environs of Zen World. A walk in the lush green spaces and the fresh air to breathe will surely relax and tranquillize your mind. A flat in the Enso building is an opportunity to own a premium, luxurious apartment in Kanjurmarg. Enso is truly an opportunity of strength, elegance and one-mindedness.