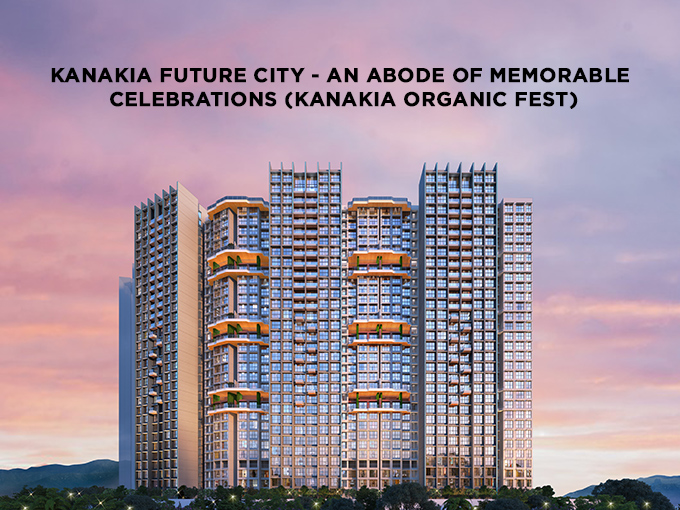 Kanakia Future City – An abode of memorable celebrations
Life is to live, laugh, relish, enjoy and celebrate every moment with new zest. And, there couldn't be a better reason to experience it than waking up to a lush green view with peaceful surroundings, away from the hustle and bustle of the city. Kanakia Group's Future City is one such place that will make you celebrate life.
Speaking of celebrations, the Organic Fest organized by Kanakia Group at the Future City, Powai was one of its kind! It took place on November 30th and December 1st and attracted organic lovers from all over Mumbai. Various sections were selling farm-fresh vegetables and fruits. Apart from this, there were live food counters that prepared a variety of food for the people came to enjoy the fest. There were also games and fun activities for the children that came with their parents. Live music by budding artists filled the air and added spice to the event, thus, making it more entertaining. Health, food, fun and music, the organic fest left everyone dazzled!
Another event that took place at the Future City was an open event that invited people to experience life at Future City. The evening started with a presentation that showcased the state-of-the-art designs of the project. This was followed by a mesmerizing performance by Vishaal Asrani's group. The group performed the songs of the legendary Swedish pop band ABBA paying a tribute to them. The crowd present there were entranced by that mesmerizing performance and also danced to their tracks.
Over time, Kanakia Group has earned a special place in the hearts of the people of Mumbai with its luxurious projects and innovative designs. Future City is one such project that boasts of luxury with an experience like no other. The project has a special experience zone that has Artificial Intelligence-based interactive games for all age groups. The lush green scapes, splendid spaces and serene environment makes this Future City a must-own place.
To experience the project, you can visit our site in Powai or visit our website www.kanakia.com to get a virtual tour of Kanakia Future City.