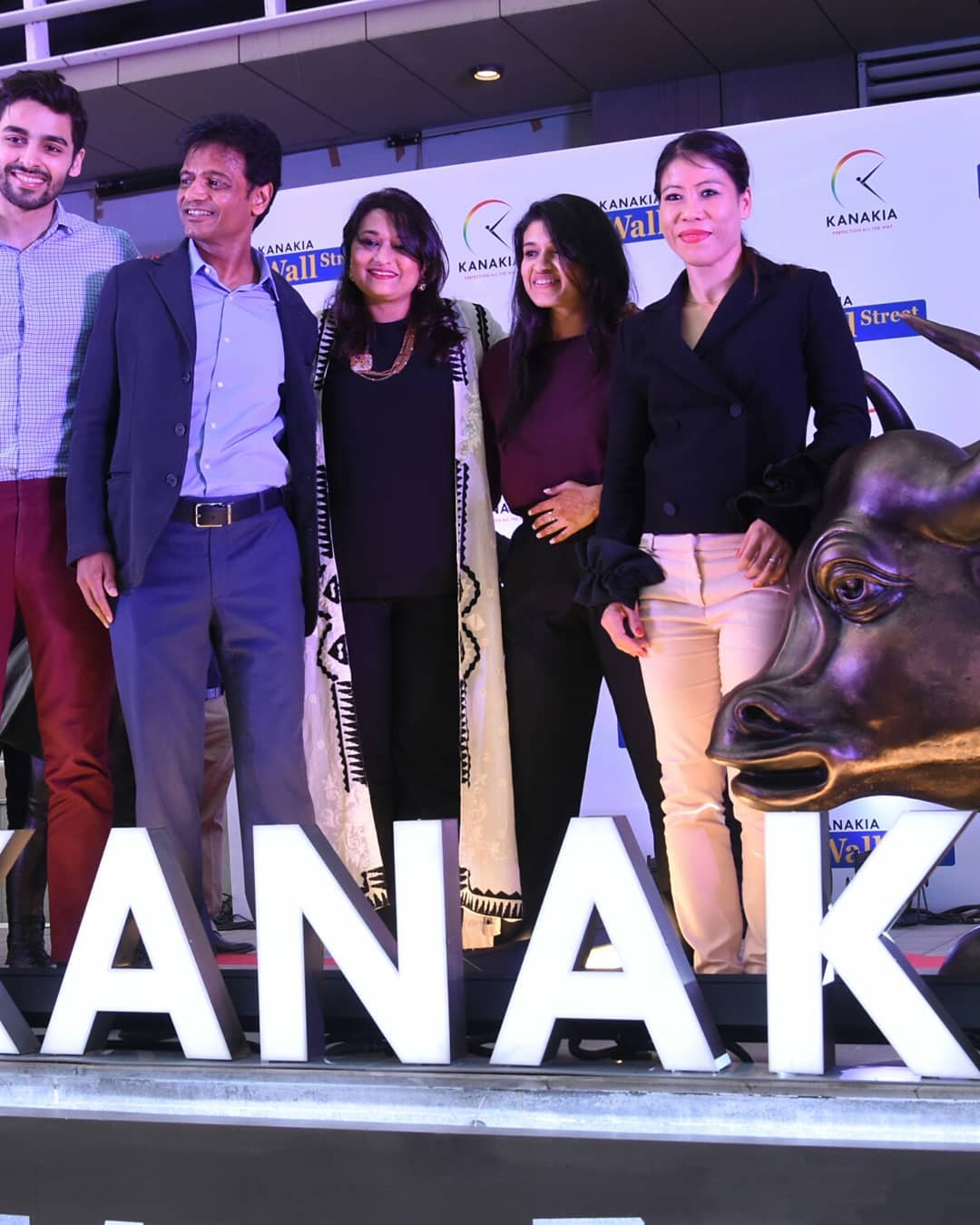 Mary Kom unveils New York's bull and fearless girl replicas in Mumbai
India's international boxing star and six-time world boxing champion Mary Kom unveiled New York's bull and fearless girl replicas at Kanakia Wall Street, the themed commercial project in Mumbai.
The Fearless Girl statue which is considered by many to symbolize female empowerment has been placed facing the Charging Bull. The fearless girl statue in bronze has a ponytailed girl while the bull is a raging long standing bull.
Gracing the occasion, Mary Kom said, "The fearless girl is an example for women and I firmly believe every woman has immense power to fight the odds and has tremendous ability to achieve anything in all walks of life. I am thankful for this opportunity and glad to be a part of this event and for creating this symbol."
Talking about the replicas Himanshu Kanakia, Managing Director, Kanakia Group, said, "The charging bull which symbolizes the aggressive financial optimism and prosperity inspired us to bring this iconic bull at this location which has been built with the same panache and verve that reflects on the surging optimism of the businesses that operate out of here. The fearless girl replica reflects our group's strong belief and support for women empowerment."